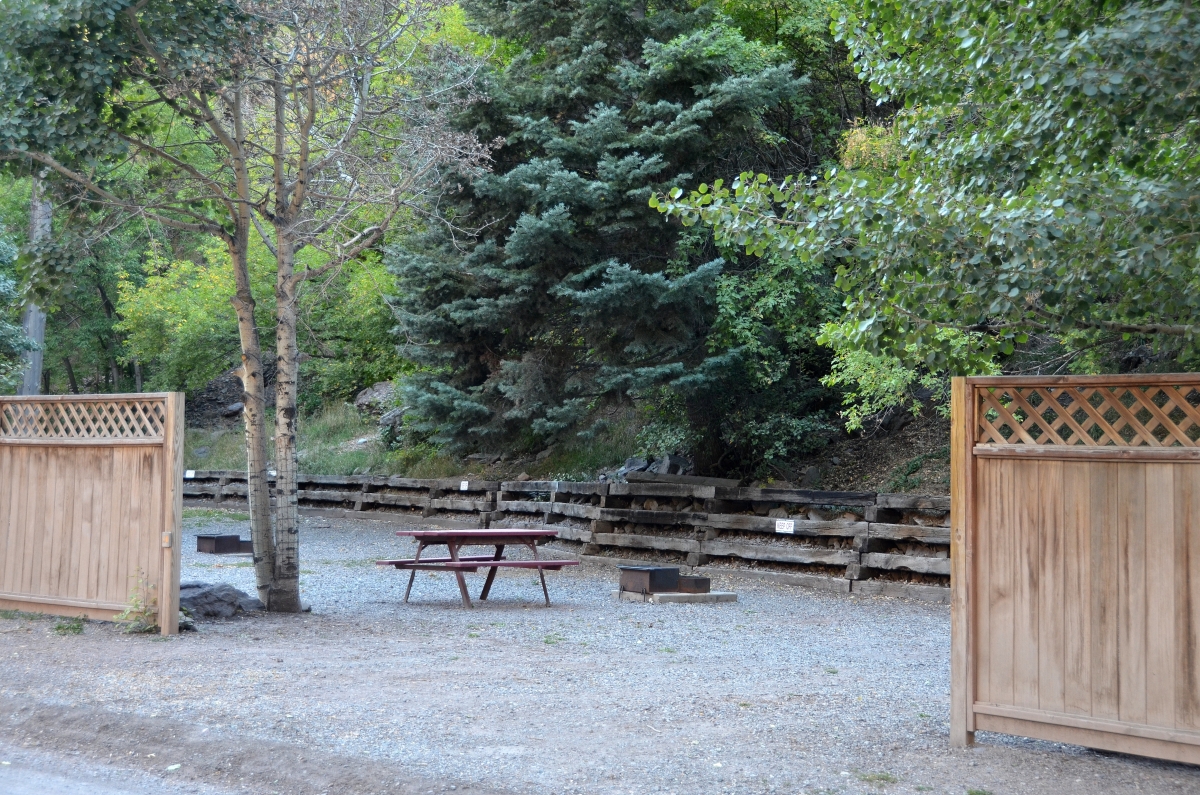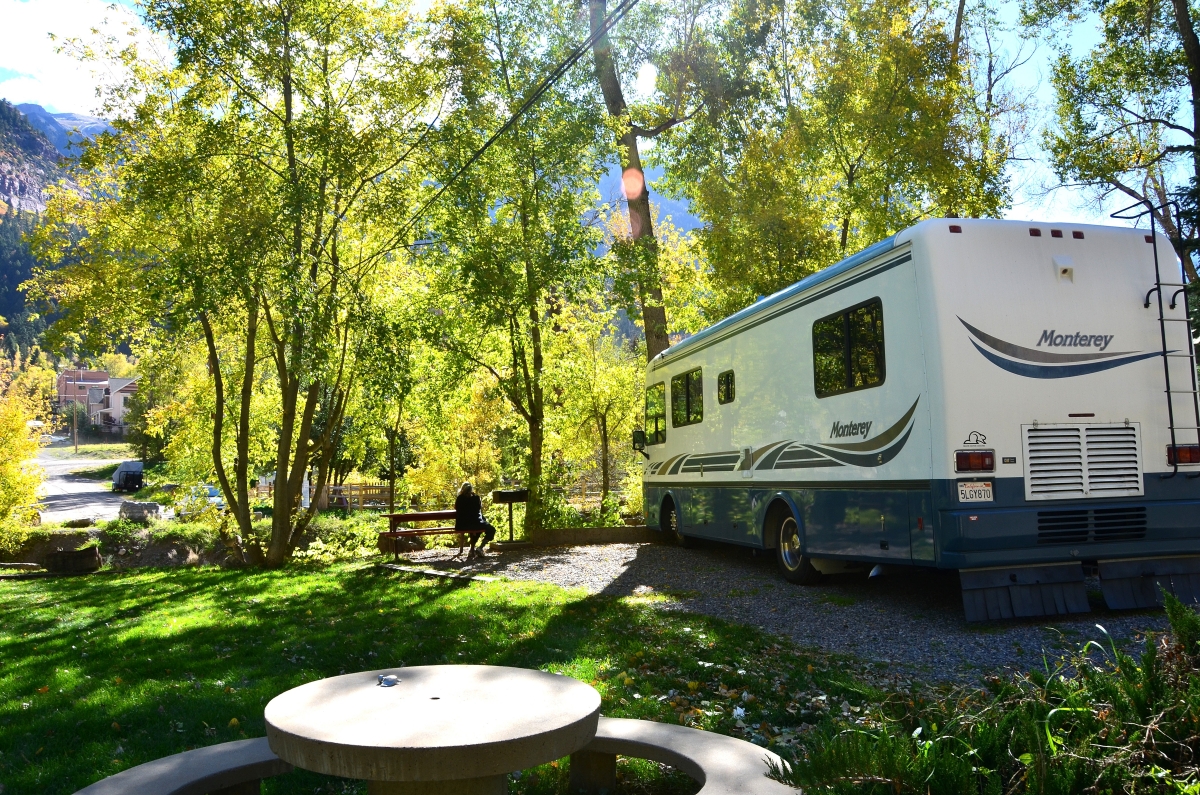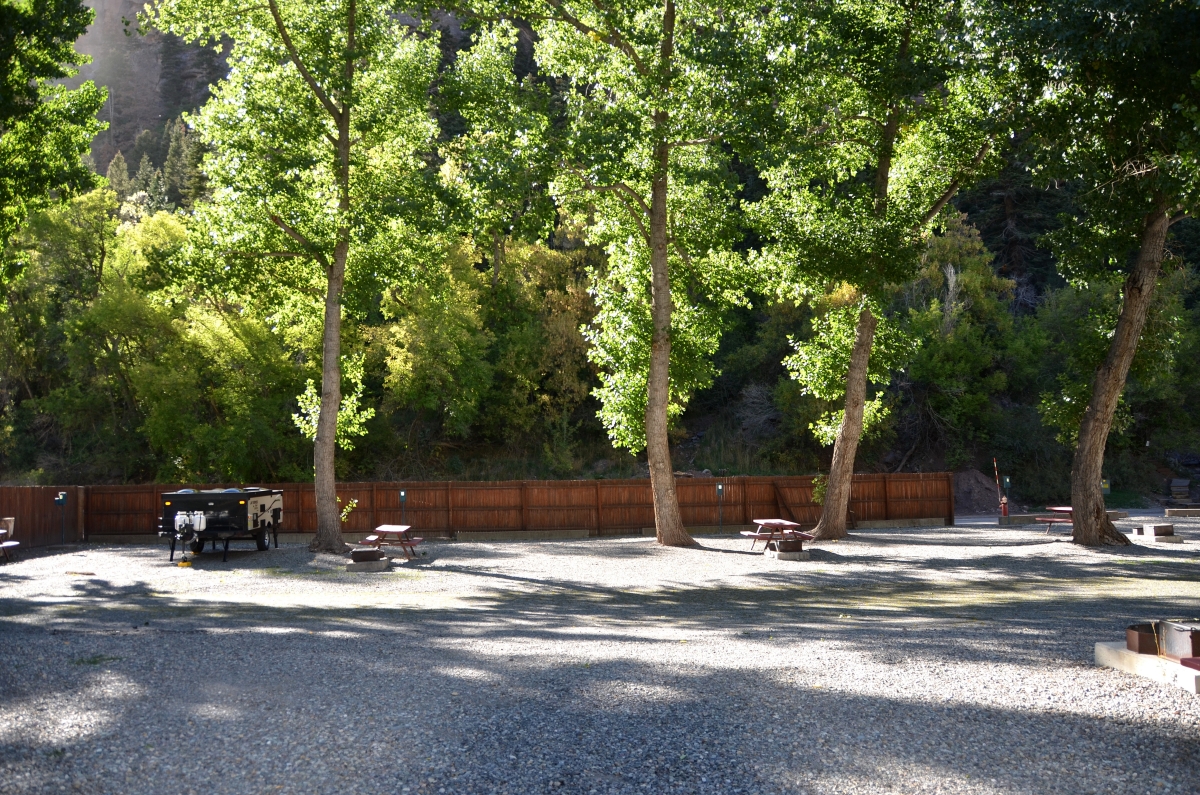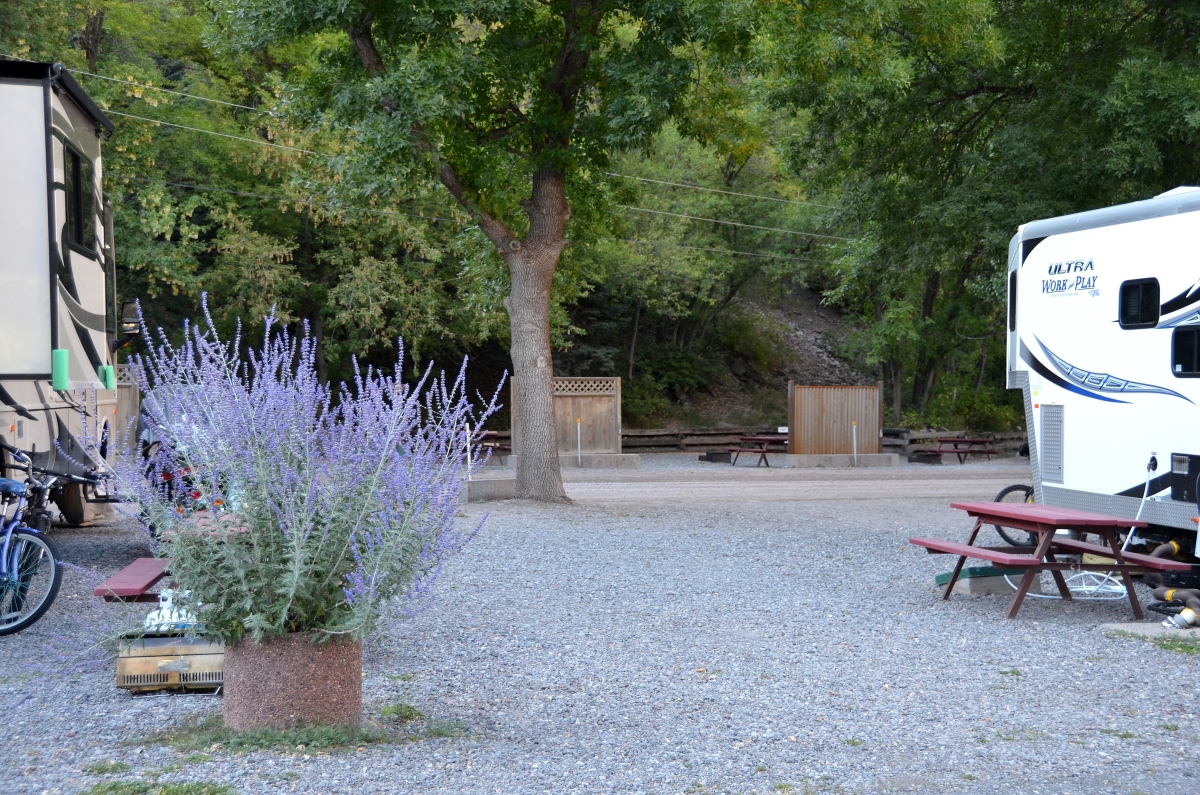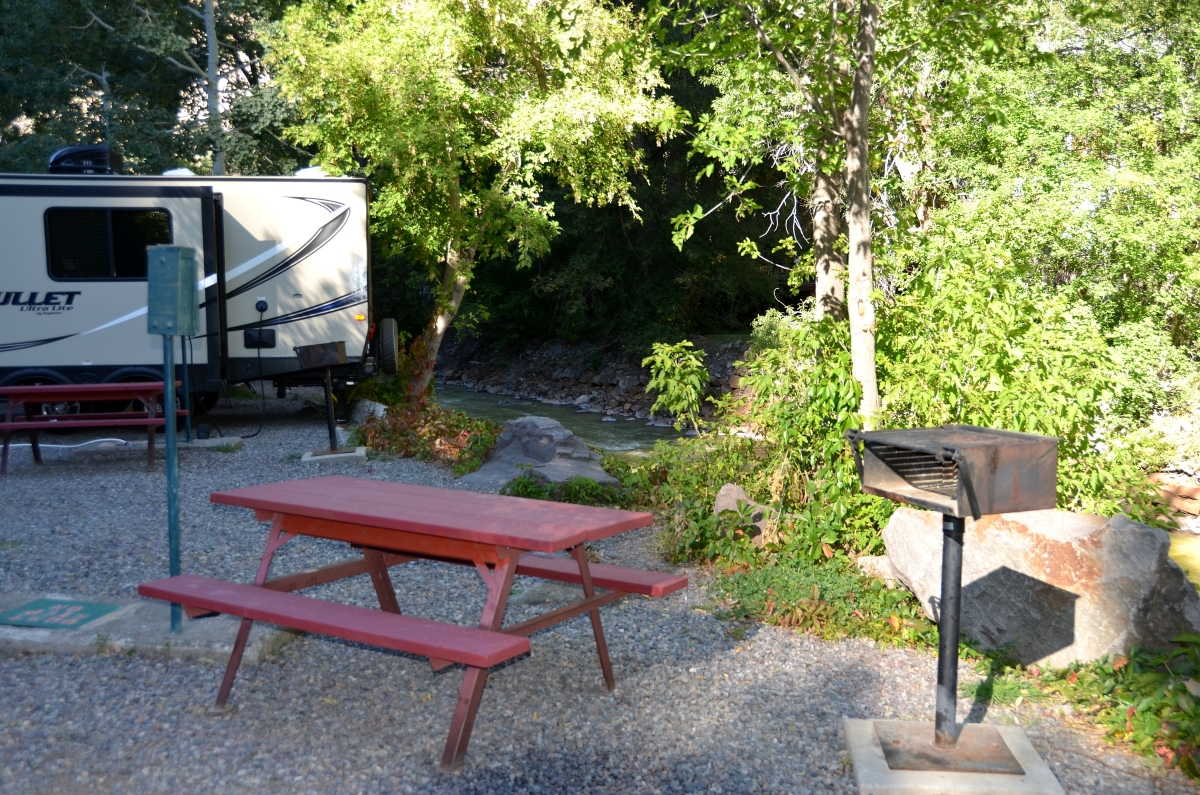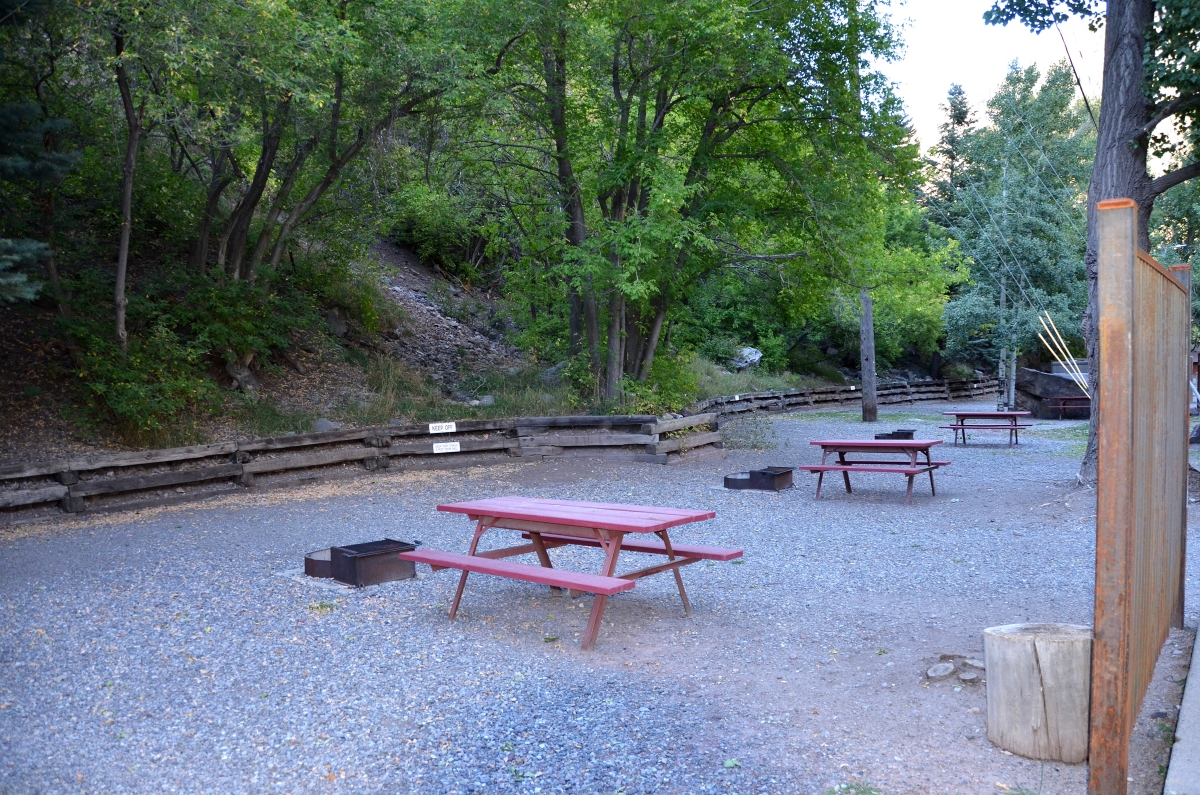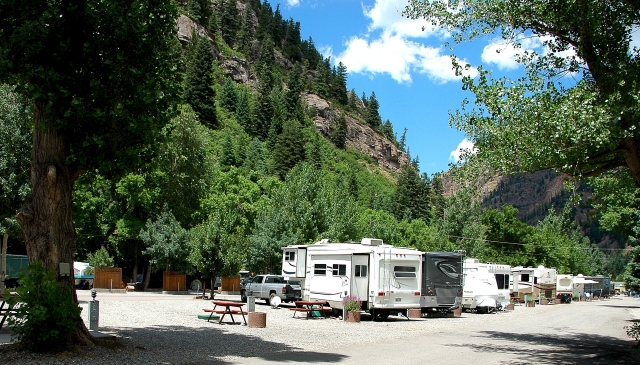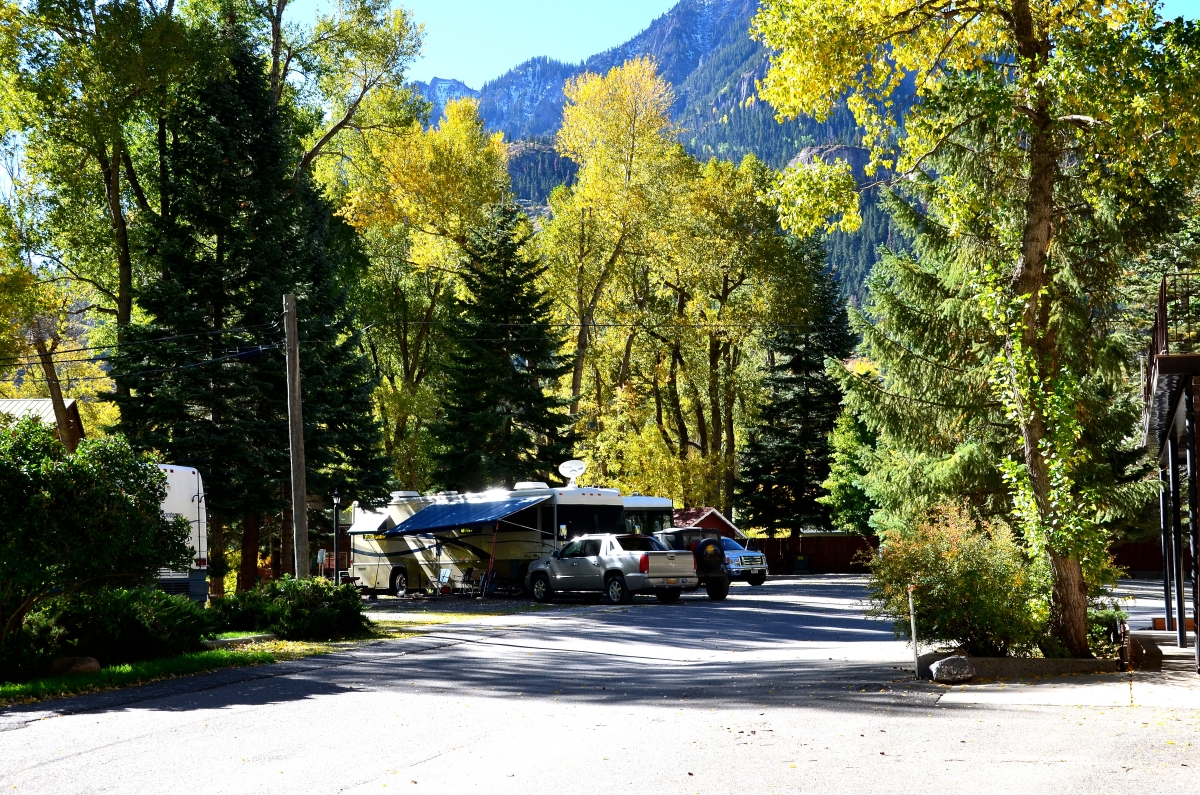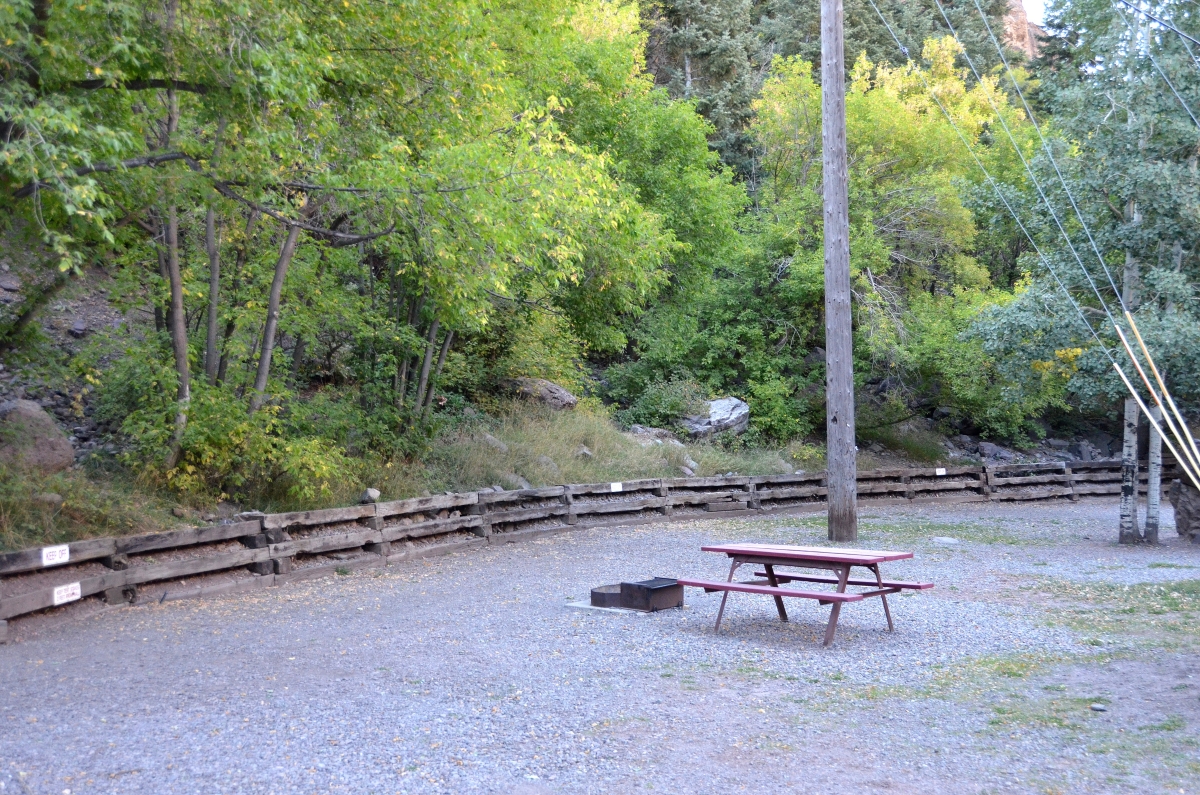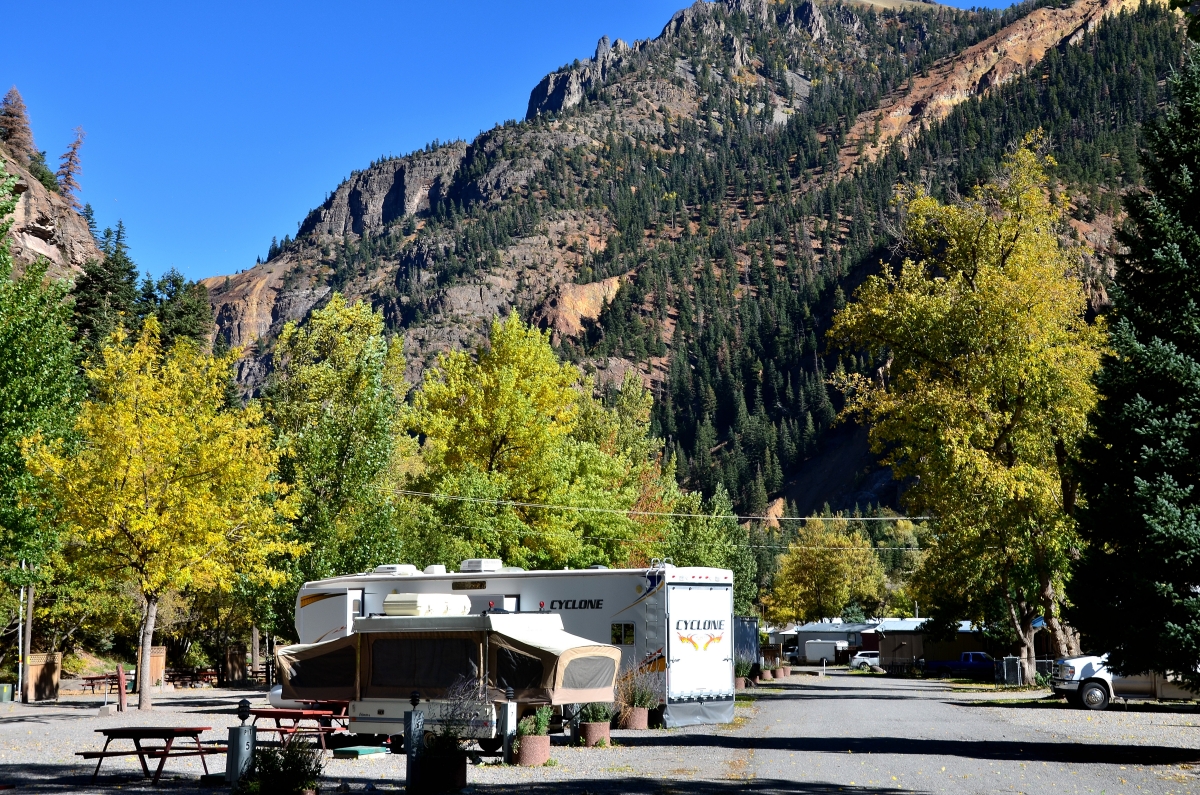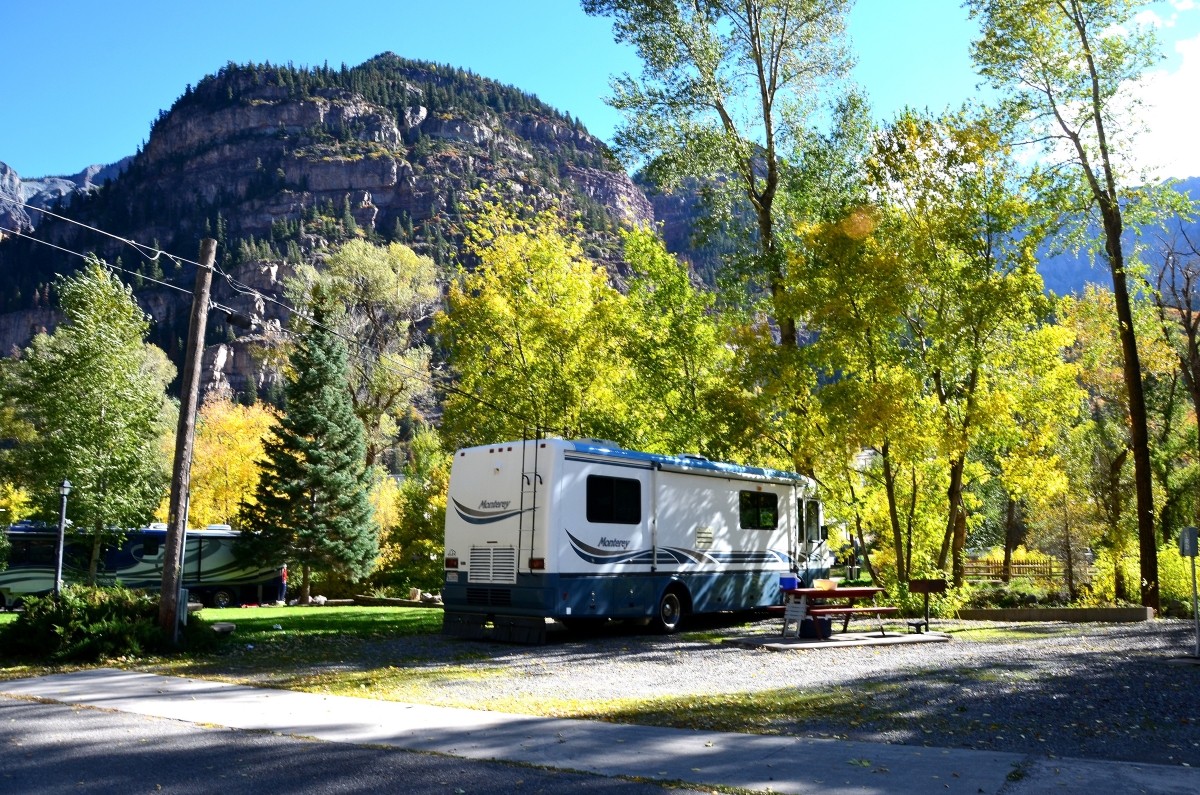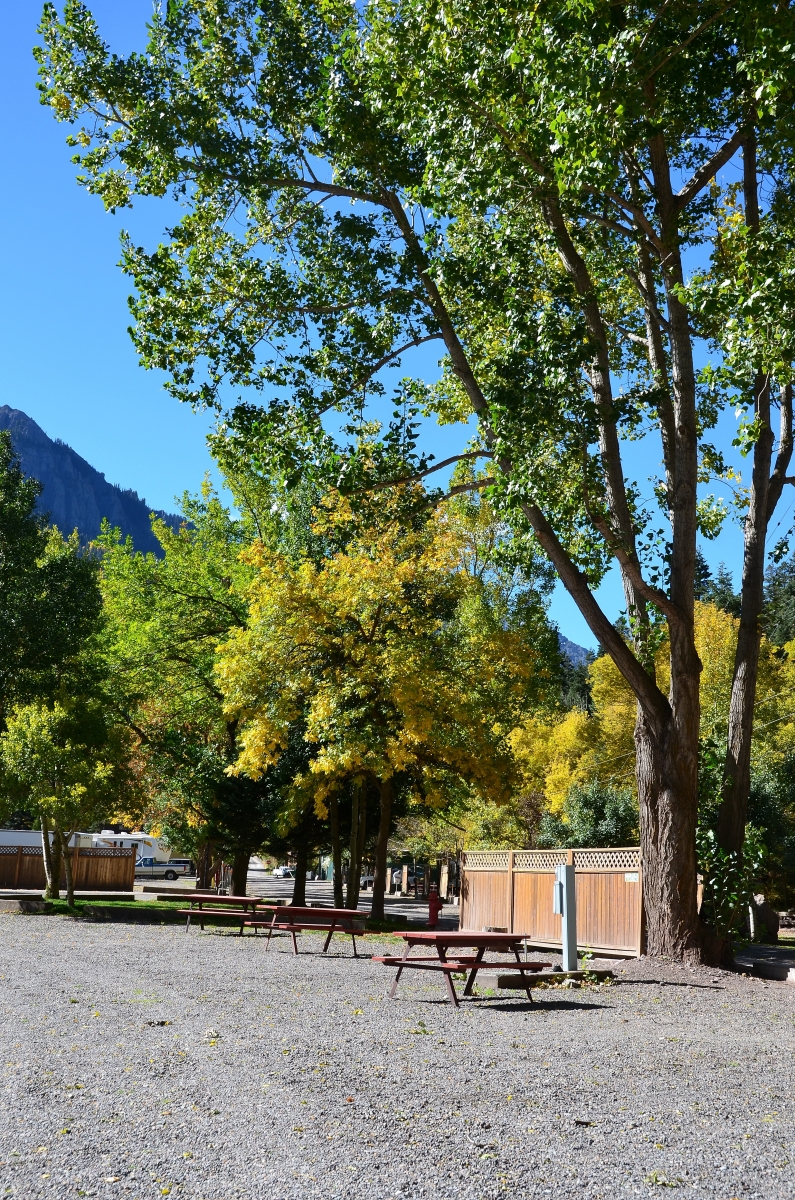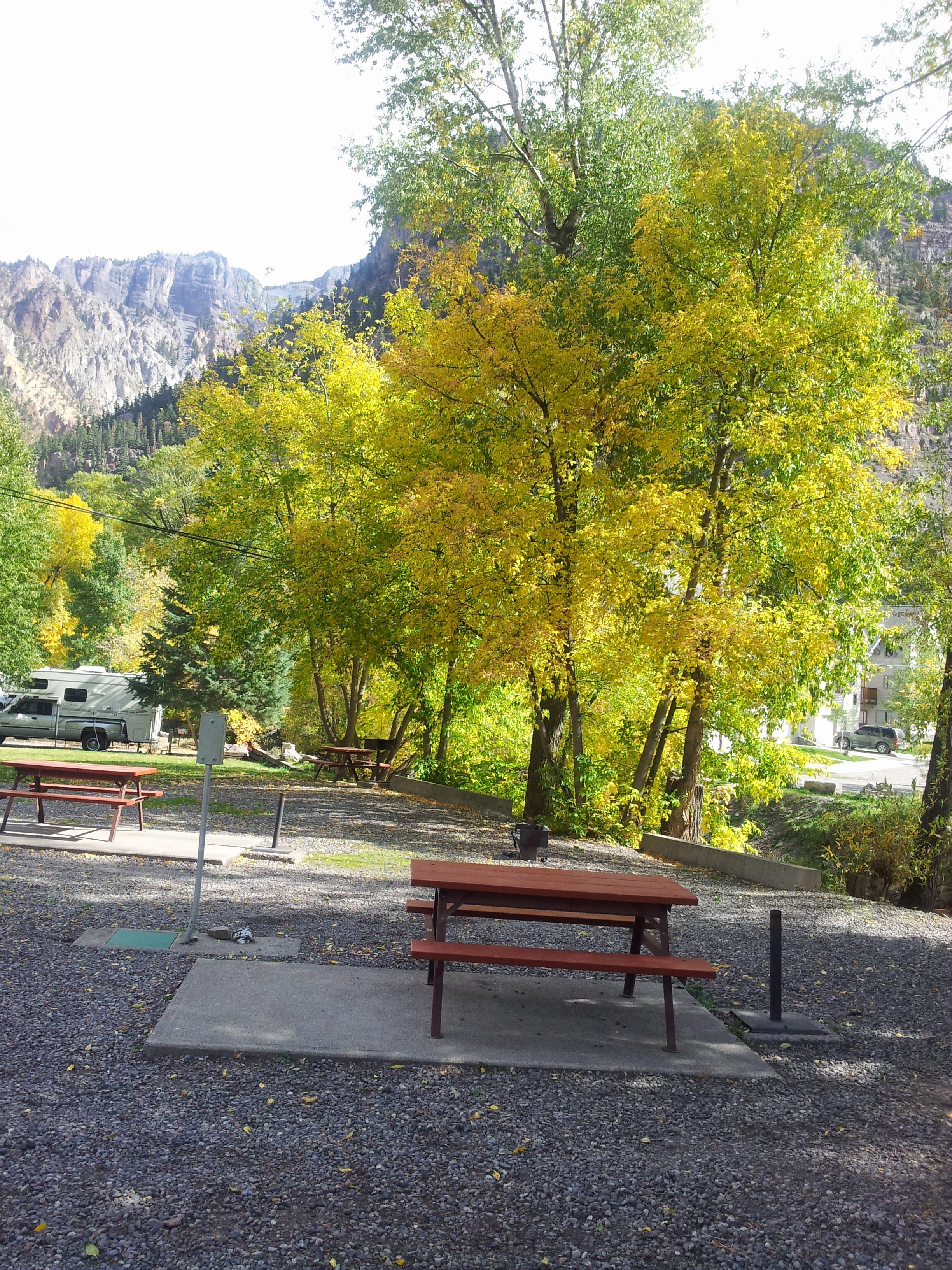 Camp Sites
RV Sites: 58
Tent Sites: 10
Separate Tenting Area: Yes
Total Sites: 68
Electric Hookups: 7 sites with electric only.
Electric & Water Hookups: 6 sites with electric and water only.
Full Hookups: 45 sites with water, electric and sewer.
50 Amp Hookups: 22 sites with 50 amp electrical service.
Long RV Sites 45+ Feet: 20 RV sites are 45 feet or longer.
Pull-Thru Sites: 19
RV Sites Wide Enough for Slideout(s): 58
Camp Site Rates
Camping Cabin: $65-75 a night, non smoking unit. Cooking outside. 
Tent Camping Rates: $38-$44 a night for two people.
RV Camping Rates: Range from $52-to $62 a night for two people.
Additional Person Rate: Adult: $2. Kids free under the age of 5. Kids: $2.
Pets at Campground & RV Park: Pets are allowed at campsites for no additional cost. Well-behaved dogs or cats are allowed on a leash outdoors while their owners are on-site.
Cancellation Policy: 7days prior to check in for a cancellation or date change. Failure to do so is a one night charge.
Longer stays or multiple sites may have a longer cancellation policy. Check with office for your cancellation terms.
.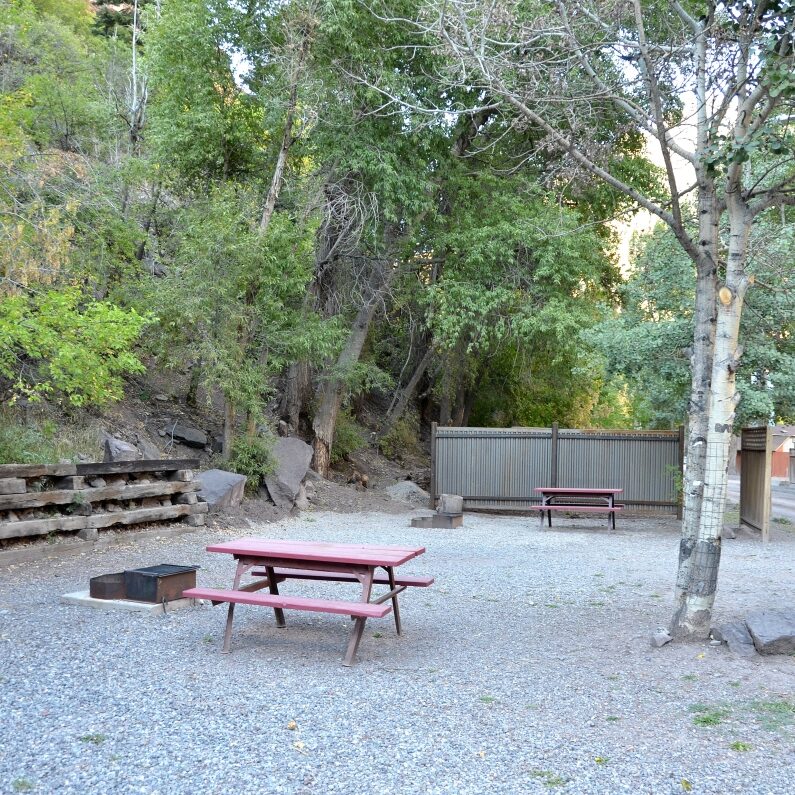 Tent sites
Tent sites are level and gravel filled.
Our 10 tent sites are separate from the RV sites. They are on the west side of the park and shaded in the afternoon.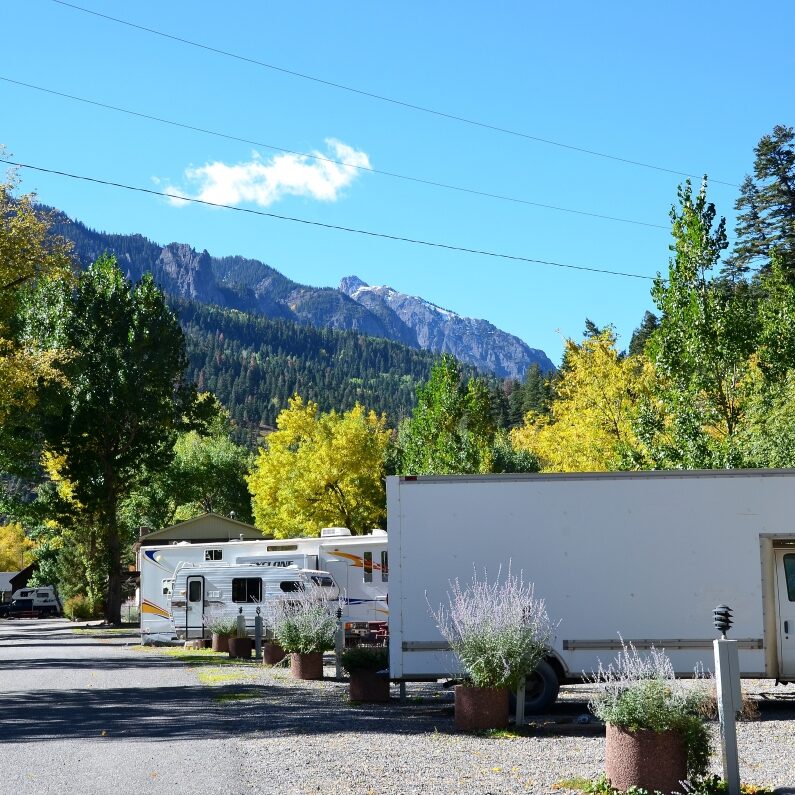 Pull thru sites
Generous sized pull thru sites allow slide outs.
Our pull thru sites are positioned  to make your entrance and exit easy with any size unit.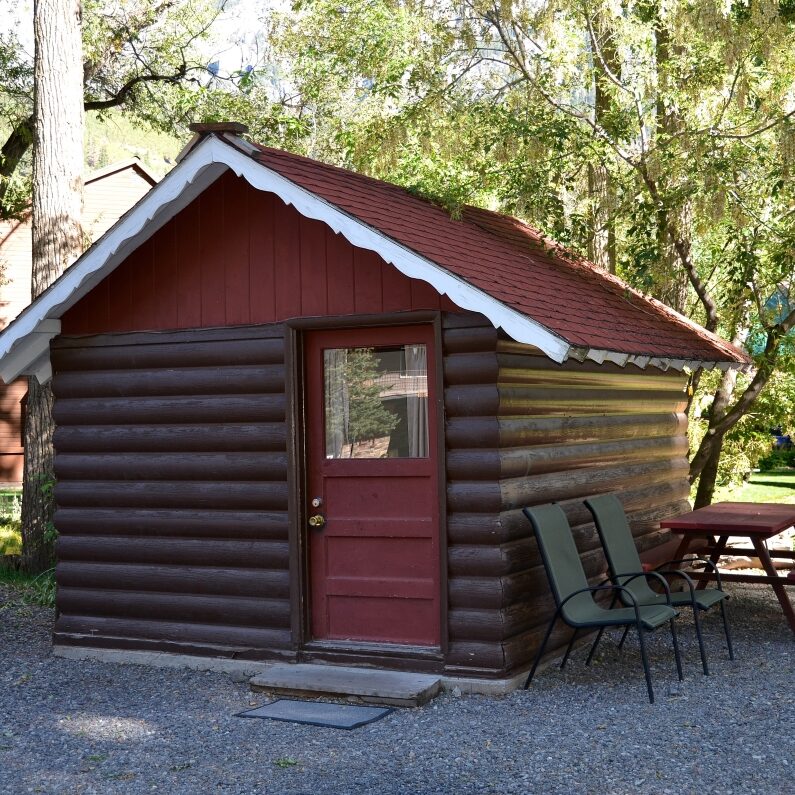 Camping Cabin
This small cozy cabin is next to the river.
Guests enjoy this cabin where they can relax without having to setup a tent or camp site..
Please call for reservations...
You will get our personal assistance in making your reservations.